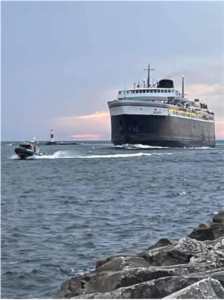 Welcome to the lakes of Mason County. We hope that you will have a safe and enjoyable experience on our waterways.
The Mason County Sheriff's Office Marine Patrol shares the responsibility with the Department of Natural Resources to patrol the lakes and streams of the county.
If an emergency should arise on any county waterway, boaters are urged to contact 911.
Any other marine-related questions should be addressed to the Sheriff's Marine Patrol Unit at (231)843-3475.